Date: 2 Feb 2017
Walt Flash 2017/1
Hi,

Thank you for taking the time to read this email update. It takes a significant amount of time and effort to put these updates together ;) and I appreciate it takes time for you to read it as well ;) hopefully time vested wisely by both of us.

It is with great pleasure that I can now update you on some of the new additions to my business ventures.

First off, I've started a GPS Tracking service, called LYNX Tracking. Complete GPS Tracking of valuable assets, with GPS hardware to install, Web or Apps to manage, which has all the telematics features that one needs.

Second, I have secured a range of cost-effective LTE (B28 for ANZ) routers, branded LYNX, for my distribution venture RedLinX ANZ, they have a wide range of features on offer.

Last, but not least, I'm offering various services in the IoT arena, via Walt Technologies, for complete end-end IoT solutions.

Read more about it below.
---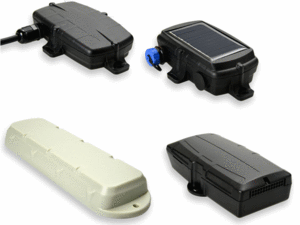 WORRIED about STOLEN or MISSING assets ?
WORRIED about MISUSE or ABUSE of your assets ?
WORRIED about OPTIMISING daily use of your assets ?

LYNX Tracking offers a range of GPS Tracker units to be installed in powered or unpowered, stationary or mobile equipment - YOUR CHOICE.

Various communications options are available such as: 3G, Sigfox (Thinxtra), LoRaWAN, Iridium satellite, and upcoming NB-IoT.

The LYNX DART (install in vehicle) price ranges are as little AU$ XX (pls call) for some quantity.

The LYNX REMORA (stand-alone battery operated) price ranges are as little as AU$ XX (pls call) for some quantity (excl. batteries).

The devices are very easy to install, mounting & wiring instructions accompany the devices, and post sales support is available, if needed.

A full Cloud managed service is offered for the fleet telematics, with live tracking, historical tracking and routes, reports, alerts, work flow, driver authorisation, recovery mode etc... This is available at AU$25/month including all web software and features, support, plus 5MB/mnth SIM included.

A reduced Asset Location & Recovery service is also offered as an alternative for customers who don't need all these features from AU$ XX/month (pls call).

(Note: All prices excl. GST.)

For any of the above, for more detail, or to know more about the options, please This email address is being protected from spambots. You need JavaScript enabled to view it.



---
B28 LTE/4GX Modems/Routers IPv6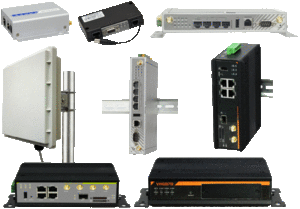 We have a wide variety of LTE (+3G) modems and Routers that already include B28 (700MHz) and B5 (850MHz), and the other LTE and 3G bands that are operated by Telstra(4GX)/Optus/Vodafone.

An entry level LTE+3G M2M Router (LAN + RS232/485 + dual SIM) range in price from AU$XX (1-off) to AU$XX (500pcs) (excl. GST). This email address is being protected from spambots. You need JavaScript enabled to view it. for pricing today !!!

Multi-WAN functionality (LTE/3G + LAN/WAN + ADSL + WiFi) options for WAN fallover/fallback/load balancing and bonding in the various models.

Single or Dual LTE (+3G) radios are orderable in the various models. This is significant as one could have 2 x live (hot) LTE/3G sessions at one time doing load balancing or bonding, or could be used for a seemless switch over between a Primary or Secondary (standby), without the wait for a second SIM to establish a mobile data session.

Dual SIM (or 2+2 SIM with dual LTE radios) for failover to Primary/Secondary cellular service are included in our range of routers. (e.g. Telstra > Optus or Vodafone as backup)

CAT-4 vs CAT-6 : Most of our models include a CAT-4 LTE module (150Mbps DL and 50Mbps UL), the higher end devices have a CAT-6 LTE module (300Mbps DL and 50Mbps UL).

Extended Temperature operations are supported in all the product variants, most models support -30C to +70C operations (-40C to +85C components are used, we cater for the delta to ambient).

Remote Management is included in all the Router models, including: TR-069 client, SNMPv3, HTTP/HTTPS, Telnet/SSH, CLI, SMS. TR-069 allows one to remotely provision, manage and control multiple devices from one management platform (ACS).

The following are LTE M2M Router options available :
LYNX - M2M LTE Industrial (Single or Dual LTE/3G + WiFi + PoE + 1-4 LAN)

LYNX - M2M LTE IA/Modbus (LTE/3G + WiFi + 4 LAN + DIN-RAIL + Modbus)

LYNX - M2M LTE PoE (LTE/3G + WiFi + 4 LAN with PoE)

LYNX - M2M LTE Transit (Rugged, Single or Dual LTE/3G + WiFi + 3 LAN, I/O, Ign. sense)

LYNX - M2M LTE Outdoor (IP67 Single or Dual LTE/3G + WiFi + PoE)

LYNX - ACS (TR-069 Remote management - Cloud hosted or Privately hosted)
This email address is being protected from spambots. You need JavaScript enabled to view it.
---
Many people over the last 2-3 years have made some of the following statements :
"Our company has decided to get into the Internet of Things - to find out what it's about";

"Our shareholders would like to push our company and products to leverage IoT";

"We're a XYZ company, we don't know much about designing electronic hardware/firmware, but we need an IoT sensor connected";
It would be good to have compelling reasons to do so, and a clear strategy, IoT isn't this new magic pill for all your problems. Whilst you can probably classify anything that connects remotely or locally to an App of sorts via the Internet as IoT. But, it's the industrial versions of these that seems to present the greatest challenges, and these are the ones I thrive on.

Should you find yourself in this predicament, and would like to accelerate your product or system development, we're offering various services in this respect. Refer to:

---
Sean van der Walt
Mobile: +61 (0) 408 306 547
Email: https://redlinx.net.au/index.php/contact-us 
URL: https://walt-tech.com.au/ | https://redlinx.net.au/ | https://lynx-tracking.com.au/

Social Media Contacts - Please follow these for more up to date info





[  Copyright 2017 - Walt Technologies Pty Ltd  ]