Date: 24 Feb 2017
Hello,

I attended the inaugural Industrial Internet of Things Summit in Sydney last week, there were roughly 200 delegates, and 8 exhibitors, including our own Walt Technologies Pty Ltd. If you're interested in perusing some of the topics discussed, view them here: http://www.iiotsummit.com.au/content/speaker-presentations/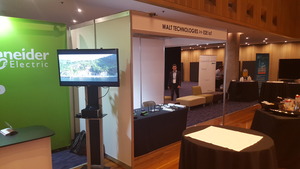 We had to go in bare bones as a new start-up, but proud to have taken part and many valuable insights gained.

This week, I can advise we've launched the GPS Tracking services via our new website, see below.

Below I discuss connecting remote telemetry or datalogging applications with the latest craze in M2M connectivity, namely LP-WAN (Low Power-WAN), these include LoRaWAN, Sigfox, but also Cellular, WiFi, Iridium, and 900MHz RF communications interfaces.

Read more about it below.
---
GPS Tracking of Valuable Assets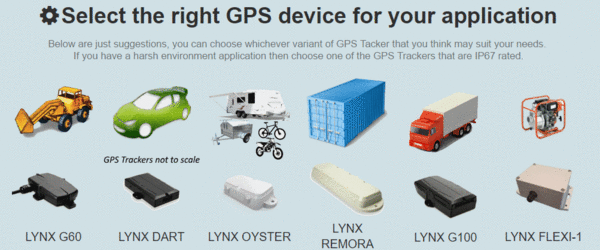 No matter what your application might be, we can connect it, track it, and safeguard those assets.

LYNX Tracking offers a range of GPS Tracker units to be installed in powered or unpowered, stationary or mobile equipment - YOUR CHOICE.

Various communications options are available such as: 3G, Sigfox (Thinxtra), LoRaWAN, Iridium satellite, WiFi, 900MHz RF, and the upcoming NB-IoT.

We have launched all the information (datasheets, presentation, product info pricing, application examples) you need via our new website:
https://wow.lynx-tracking.com.au/ 

Added to the product for use, we have also built a referral system in this offer, and for some it may be a source of additional revenue. Read more about that via the above website.

For any of the above, for more detail, or to know more about the options, please This email address is being protected from spambots. You need JavaScript enabled to view it.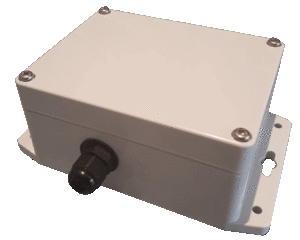 The product is called "LYNX FLEXI-1 IoT Gateway"

This device is a stand-alone "Datalogger" or RTU (Remote Telemetry Unit) or IoT Gateway, all depends on your application. It operates off internal batteries, or can be remotely powered.

Internally, there's a microprocessor board with embedded Linux performing various data acquisition and control functions. The embedded firmware sends the captured data on preset configurations to the Cloud or custom TCP/UDP interfaces. Via the Cloud we have a dataconnector to send in JSON REST as an example. So this is very easy to integrate into any Cloud, Web or Enterprise application.

All setup, and configurations is done via a Cloud Remote Device Management application.

The beauty of this product is the flexible communications interface, which works off the miniPCIe form-factor, and allows for various communications cards to be used.

The IoT Gateway boards internally look like this: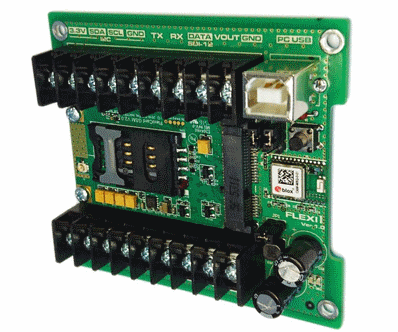 In between the two rows of terminals, the LYNX FELXI-1 hosts the miniPCIe communications card. Installed is a 3G cellular card.

The miniPCIe cards have this form factor:





The following are the various Flexible Communications cards available :
3G Cellular card (Telstra, Optus or Vodafone)

We're working on CAT-1 LTE, and early awaiting CAT-NB1 (NB-IoT) modules.

Iridium Satellite card

Sigfox card 

(for Thinxtra's network in ANZ) 

LoRaWAN card

WiFi card

915-928MHz RF Point to Multipoint card
The LYNX FLEXI-1 is ideal for remote data logging / telemetry where a compact, battery powered device is required with simple installation
Liquid Level Monitoring (Diesel & Oil Tanks, Water Storage Tanks, Water Levels, etc..)

Equipment tracking and monitoring of run hours

Temperature monitoring

Agriculture

Soil moisture

Temperature

Tipping rain gauge

Weather station

Fuel levels in bowsers

Gas levels

And a huge range of other options
Please request more detail on this product >

This email address is being protected from spambots. You need JavaScript enabled to view it.
 This email address is being protected from spambots. You need JavaScript enabled to view it.
---
Walt Technologies' primary focus is the synthesis of solutions to enable the Internet of Things (IoT), albeit focussed on Industrial Internet of Things (IIoT) and also encompassing Industry 4.0 style standards.
These technologies involve the connectivity of edge devices (Routers, Modems, Gateways, RTUs, Edge Interface units), either attended or unattended, where the edge devices connect to assets (customer equipment) to be monitored, measured and controlled, then connecting these edge devices wired or wirelessly to a business back-end system, either in the Cloud or in customers own premises.
In realising the end-to-end connectivity, Walt Technologies primarily focuses on solutions that include global standards for connectivity including Wired (xDSL, WAN, LAN, Fibre), Cellular (3G, 4G / LTE - CAT-X, CAT-1, CAT-0, LTE-M), ISM band wireless (WiFi, Bluetooth), IEEE 802.15.4 RF (Zigbee, ZWave, Mesh, Point-toPoint, Point-to-Multipoint), Low Power WAN or LP-WAN (Sigfox, LoRaWAN, NB-IoT).

Should you need any advice or assistance with your applications, I would be happy to discuss your detailed requirements further. Reach out to me on any of the below contact details.
 
---
Sean van der Walt 

 
Mobile: +61 (0) 408 306 547
Email: https://redlinx.net.au/index.php/contact-us 
URL: https://walt-tech.com.au/ | https://redlinx.net.au/ | https://lynx-tracking.com.au/

Social Media Contacts - Please follow these for more up to date info
Walt Technologies Channels: 




LYNX Tracking Channels:      




RedLinX Channels:               



[  Copyright 2017 - Walt Technologies Pty Ltd  ]